The success of your business depends on information management.
The success of our business depends on creating rock-solid software supported by exceptional client service.
Let your business depend on Data AnyWare.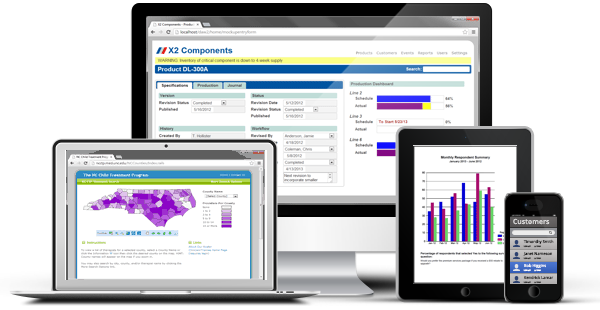 Software Built to Last
Our software design experience and application architectures ensure maximum flexibility to keep pace with technology and the changing needs of your business.
Complexity? No Problem.
Technology giants aside, few software development companies focus on high-complexity business software and web sites like Data AnyWare. We thrive on making software handle the tough tasks.
Any Data, Anywhere
From manufacturing specifications to medical test results, interactive maps to online surveys, software we've built handles data for clients across the U.S. and users around the world.
Better Than Contract-Hire
Thinking you could just hire a few contract developers to build your software? Find out why Data AnyWare is a better alternative to creating and maintaining high-ROI software.
We Offer:
Advanced Software Design & Development
Reporting & Analysis
Turnkey Cloud Hosted Solutions
Healthcare (HIPAA/FDA) Consulting
Data Migration/Data Integration
Interactive, Data-driven GIS Maps
---
Interested?
Contact us today to find out what we can do for your business.
Contact Us