About the Prevention Partners legacy website: Data AnyWare is bringing this content from Prevention Partners to the web in appreciation of their patronage for nearly a decade and, moreover, their contribution to the health and well-being of people throughout the country.
Prevention Resource Center and Data Vault
Highly Recommended Organizations for Additional Resources
Healthy Places, Healthy Food & Activity
Dr. Melva Fager Okun receiving the NC Public Health Association Distinguished Service Award for leading the NC Tobacco-Free Hospital Initiative, 2013
Photo from left to right: Bob Parker, Lynette Tolson, Gregg Stave, Melva Fager Okun, Meg Molloy, Will Okun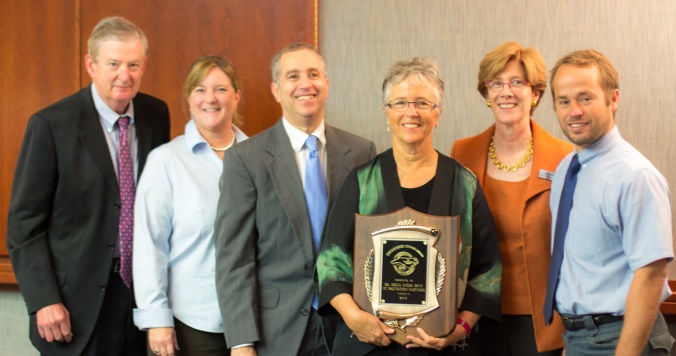 "The Kate B. Reynolds Charitable Trust has been proud to support Prevention Partners as they worked over the past 20 years to address entrenched health issues such as tobacco and obesity, when many felt these issues were too complex to take on," said Dr. Laura Gerald, president, Kate B. Reynolds Charitable Trust. "Prevention Partners worked alongside many leaders across the state to bring innovative prevention policies, environments and systems to NC communities; and we commend them for their work to improve health in North Carolina."
NC Prevention Report Cards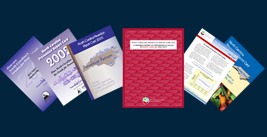 With the goal of creating awareness among leaders to take action to establish prevention systems, Prevention Report Cards were published that reflected NC's prevention infrastructure, recognizing assets, gaps and opportunities to improve. These were sent to all hospital CEOs, local health directors, health plan executives, school leaders, NC's state and federal elected officials, foundations and media. This historical data and the progress made can be found in the report cards linked below.
Over twenty years, Prevention Partners changed health promotion and disease prevention from discussion to action by focusing on the development and dissemination of effective and innovative evidence-based tools. Serving as a catalyst to move hospitals and health care systems to become smoke-free was a truly groundbreaking achievement, especially in North Carolina, a key tobacco-producing state. Prevention Partners' techniques and tools have been adopted and used successfully in different sectors of the economy in many states as well as internationally. Kudos to Prevention Partners for its critical role in moving prevention from discussion to action, and may its efforts live on.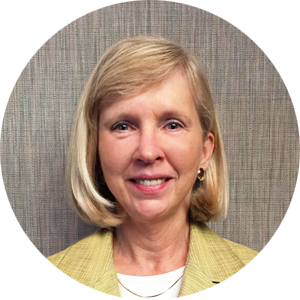 Kathryn N. Ahlport
Prevention Partners Board of Directors 2000-2004; 2015-2018
Policy Committee Member 2000-2002; Technical Advisory Committee member 2004-2005;
Chair, Research Council 2015-2018